I just got engaged, where do I start?
Well, after you come down from the clouds, the most important task in planning your wedding is to determine what your budget is and stick to it. Creating a wedding budget can be overwhelming and quite difficult when you have never planned a wedding before. If you are fortunate enough to have all of your parents that are helping with the finances of the wedding, make sure that you have a serious conversation with them to determine just who is paying and what and how much they are willing to pay for. To determine your budget, research EVERYTHING and then finalize! It's the things that seem insignificant or you haven't thought of yet that can throw your tight budget into a free fall.
Here is a list of some of the pre-wedding costs that you can incur and may catch you by surprise but nevertheless need to be in your budget! Don't be afraid to ask questions no matter how insignificant they may seem. Everyone knows that this is your first time!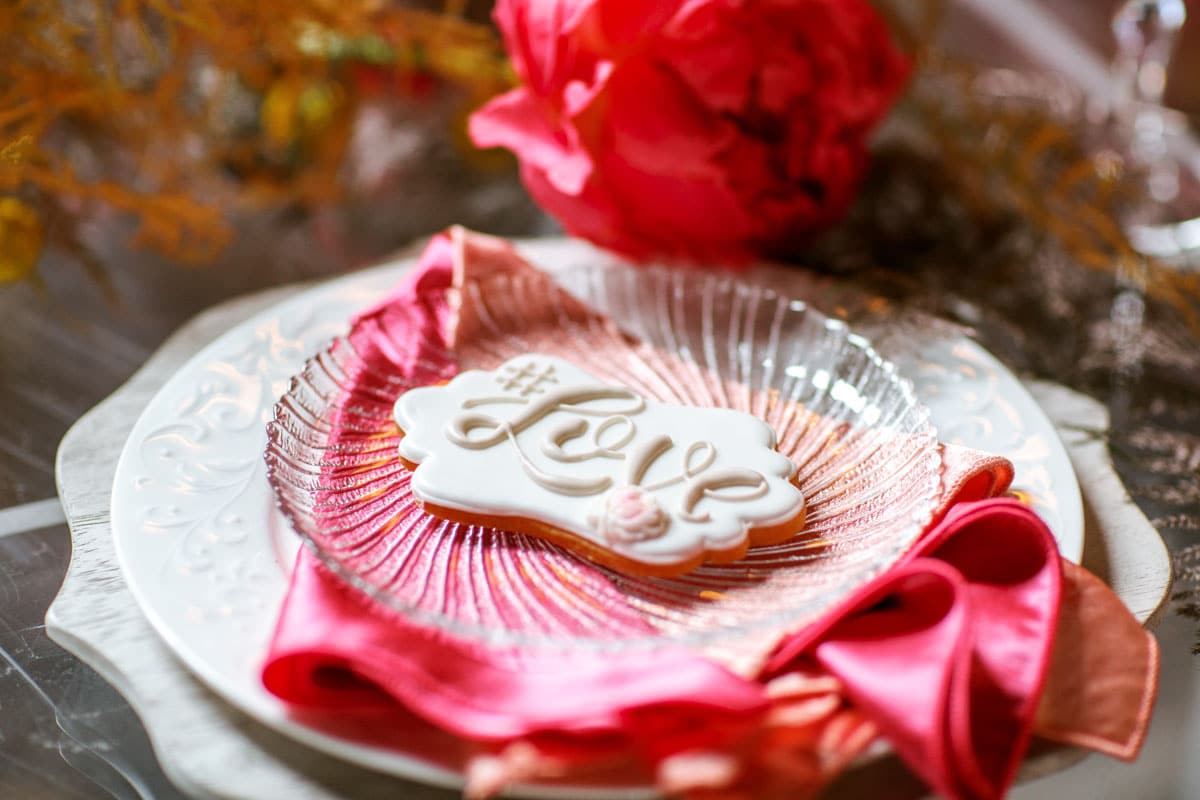 Ryan Price Photography
Asking your bridesmaids:
Being a newly engaged bride-to-be, the beginning is the most exciting time of the planning process. You want to tell the world all about it. Asking your nearest and dearests to be a part of your wedding can simply be done with a phone call or your regular night out with your gals. However, creative gifts, personalized cards or cookies, or a nice lunch or special dinner are very popular these days. Just remember that just because it's in the beginning of your process before you really have a budget, it still needs to be accounted for in the final numbers.
Bridesmaids' attire:
Are you planning on covering the costs of their attire? That can add up really fast depending on the number of attendants that you plan to have. If you aren't, then you will need to be sensitive to the budget of each of your attendants before getting them into an uncomfortable position when you are out dream shopping. Either way, there will be some additional incidental expenses you will incur that are included in having a bridal party, i.e., bridal gifts, bridesmaids' bouquets, additional tables and linens, centerpieces, etc. Some of these extras are included in your floral and rental budget but will add to the bottom line.
Marriage License:
Yes, it costs to get a marriage license and file it too! Check the state's guidelines on exactly what the requirements and costs are. Don't forget to make it legal!
Paper goods and signage:
You will need save-the-dates and invitations for sure. However, in addition to those, think creatively if you will need programs, escort cards, menu cards, or signage around the venue and how you want to incorporate them in your budget. And, addressing all of those invitations, don't forget the calligraphy costs!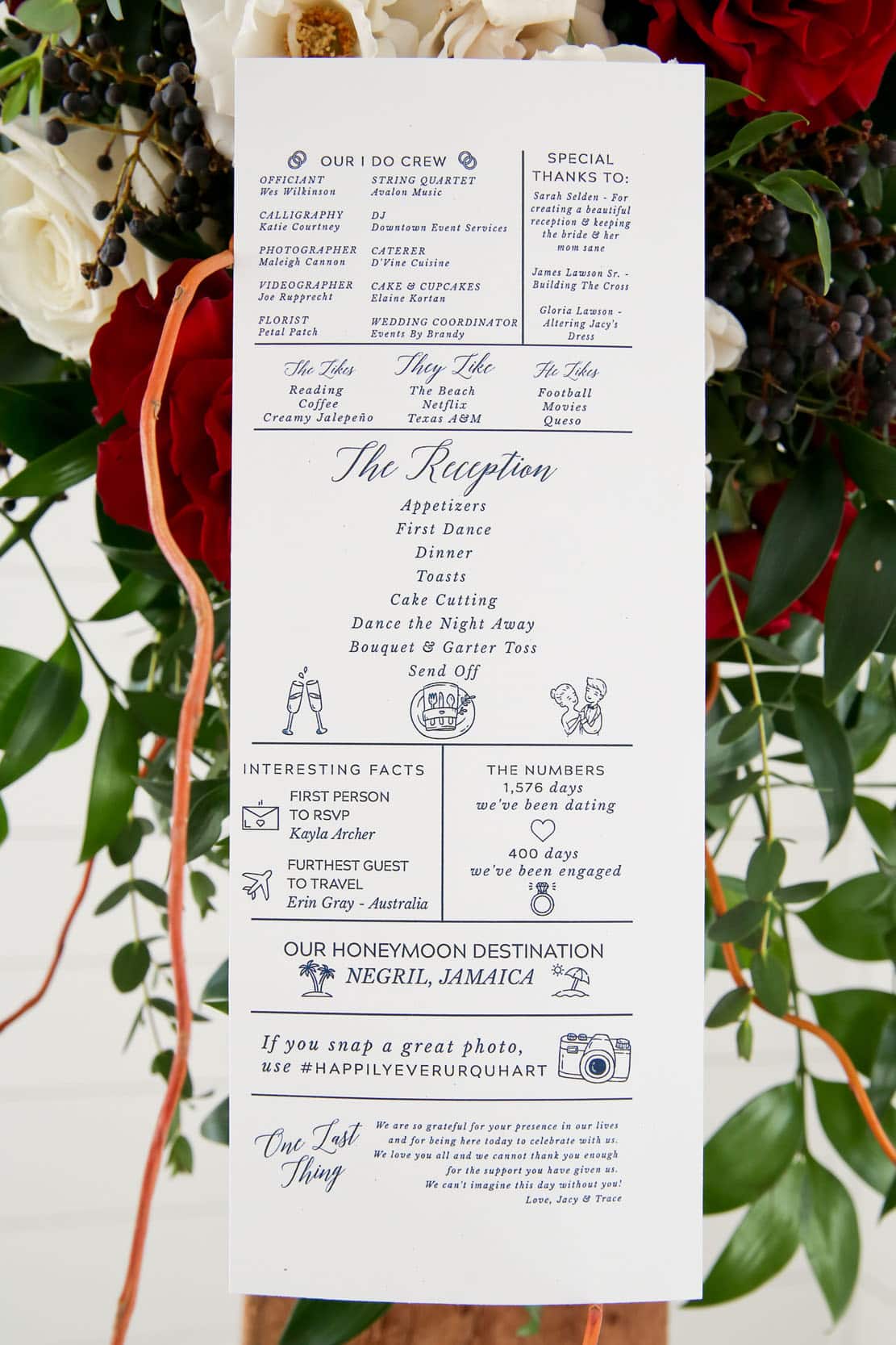 Canon Creek Photography
Postage:
Don't forget stamps (but they are so small you say) for save-the-dates, RSVP cards and thank you notes! It seems never ending! Before deciding on your invitations, check with the post office to see if there are additional charges for odd shaped or heavier invitations. Postage can add up to a dollar or more just to mail those beautiful invitations that you have chosen. Get a sample of the invitation with all of the inserts and take it with you to the post office. That way you will have an exact price to mail them and decide if it is worth it.
Meals the day of the wedding:
Wherever you are getting ready on your big day, whether it is at home, a hotel or the ceremony and reception venue, no doubt you will be together with your bridal party. Be considerate and don't let them starve! Keep it simple with muffins and fruits in the morning and a platter of sandwiches for lunch. And, don't forget the champagne!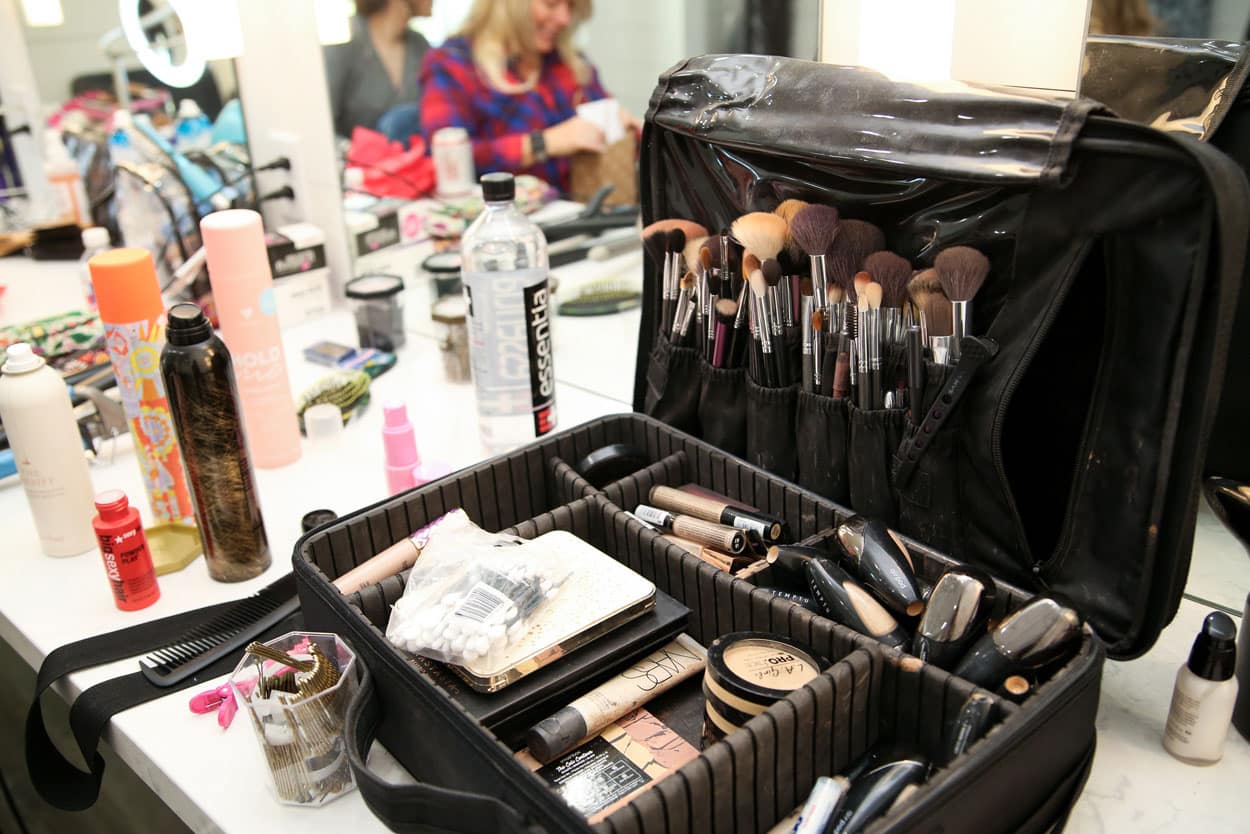 Canon Creek Photography
Beauty
Set aside the money for your hair, nails and make-up for your bridal portraits and your day of beauty. But, also keep in mind you may need more than one trial-run for each of these in order to feel your most comfortable and beautiful self on your big day. You probably have been dreaming of pampering yourself with the newest spa treatments. Remember any pre-wedding beauty treatments that you want to indulge in get added to the ever-growing budget!
Wedding Dress
In addition to that beautiful dress you are about to purchase, add on taxes, veils, jewelry, alterations and possibly shipping. Depending on the type of dress you choose, you will also need a specific type of slip or shapeware, accessories and shoes before your first fitting!
Cake table
Just after saying yes, you probably ran to Pinterest to start creating your dream wedding board. On that list, if you think that you do not want to rent the cake/cupcake stands and the cake serving set, you will need a cake service set to cut your cake. Do you want it engraved? (that's an additional cost). Do you love bling? (also an additional cost).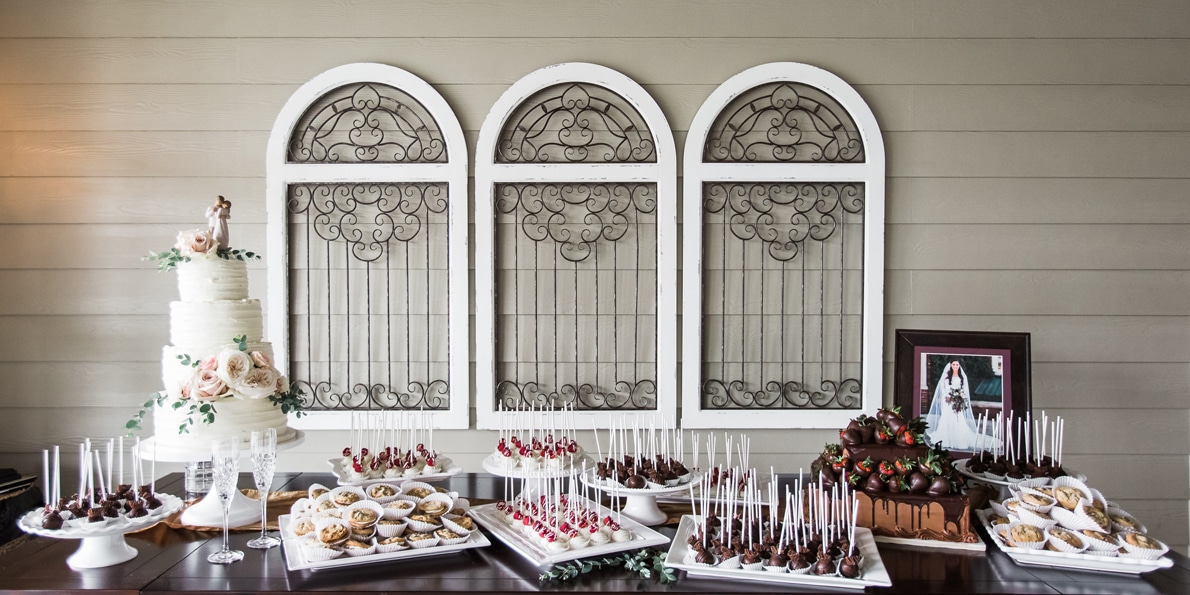 Thomas Ross Photography
This is Part 1 of planning and budgeting your wedding. We hope that this has been helpful to you in getting your wedding planning off to a good start! Come back next week and we will talk about some more planning and budgeting tips and advice.